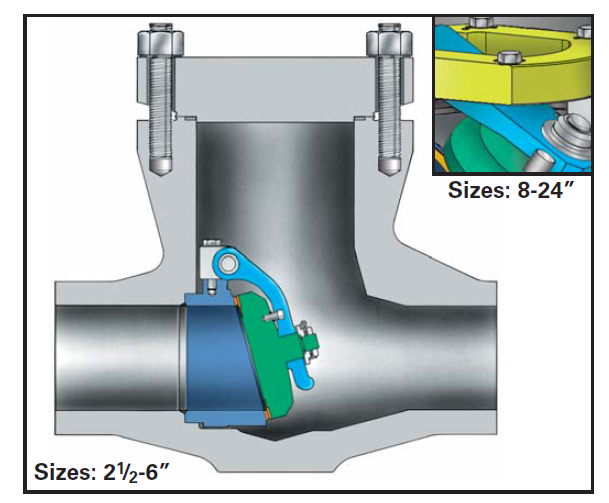 Wenzhou Safety Import & Export Co., Ltd.
DESIGN FEATURES:
● Stronger, leakproof bolted body bonnet joint.
● No penetration of hinge pin to outside eliminates pin seal leakage and provides in-line service.
● Compact cage unit.
● Allmoving parts are attached to the carrierand can be removed easily for service.
● Forged seat/disc is Stellited, ground and lapped to a mirror finish for maxinum erosion resistance and long swrvice life. It is seal-welded to the body.
● Disc can partially rotate for tigght shutoff. In the fullt open position, it rests against a stop.
● Stellite bearings for hinge pin.
● Easy in-line service.
● Seating faces can be re-lapped.
● Forged Bonnet.
*Cast option available.