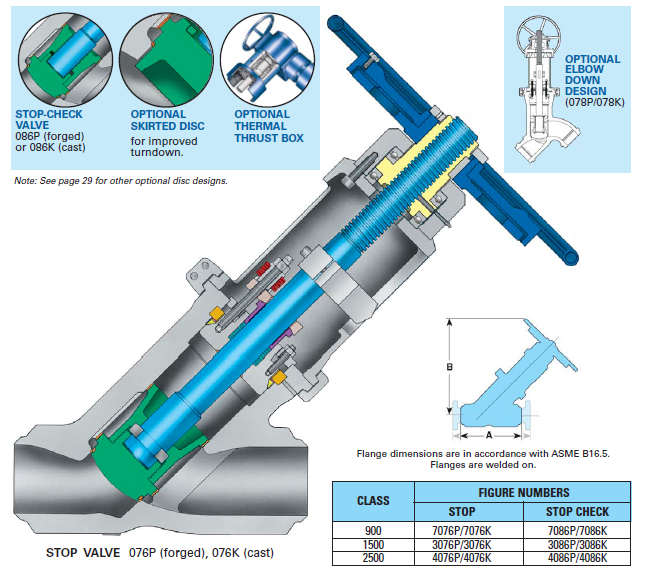 Wenzhou Safety Import & Export Co., Ltd.

DESIGN FEATURES:
● Low pressure drop compared to vertical globe valves.
● Excellent resistance to the effects of thermal cycling.
● Low torque stroking due to:
1) radial thrust bearings,
2) Non-rotating stem,
3) Impactor handwheel (3-10 times more effective than standard handwheel).
● Quick and easy repair in line.
● Seat integrally Stellited.
● Disc fully guided with Stellited seating and guiding surfaces.
● Tight shutoff.
● Stem expansion/contraction thrust unit for high temperature application(optional).
● Other sizes available on request.
● Live-loading of packing optional.